Laboratory of Plant DNA Analysis
The primary role of our laboratory is to provide several contract-based services such as genome analysis of cultivated plants and related microorganisms, and development of practical technology for their analysis, and so on. These activities will be carried out by using the genome information of various organisms and the knowhow for their analysis that have been accumulated in our institute. We select valuable information and useful analytical methods to make them available for the public as widely as possible. Through these activities, we hope to contribute to the development of industry as well as to solving problems inherent to the general society.
Our laboratory participates in the program of our institute to support industrial activities by using our advanced analytical equipments and high performance computer systems. For this purpose, researchers and engineers of our group with good experiences in DNA and related analytical methods are ready to carry out collaborative research with scientists of public research institutes and private companies including those of foreign countries. As our institute is a public corporation, we provide our clients with as much wide range of assistance as possible: for example, we provide advance explanations of the detailed procedure of analysis we propose to perform by taking individual needs and intentions into consideration, and make our procedure as flexible as possible. If needed, we will help our clients to prepare reports of the results of our collaboration.
In each year, we receive approximately 200 requests for technical advice and contract-based genomic/genetic analysis of plants of agricultural interests from public research institutes and private companies in Chiba and other prefectures. To make such collaborative activities more effective, we offer our clients healthy seeds free from potential diseases, and perform examination of efficiency of seed germination and diagnosis of potential diseases by dissecting seeds. These are part of our activities as a member of the project supported by the Ministry of Agriculture, Forestry and Fisheries.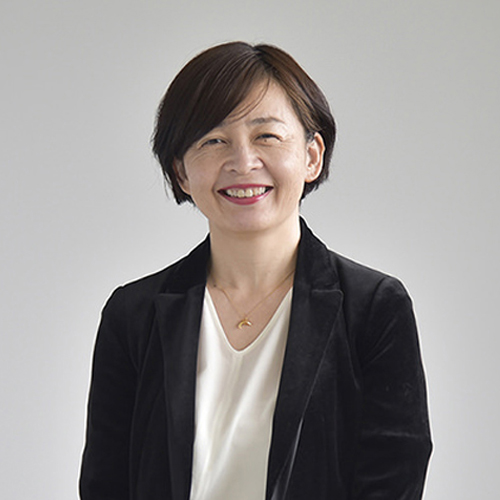 Sachiko Isobe
Group Leader
Plant genetics, Molecular breeding, Plant genomics
Member List
Research Achievements
Related Information